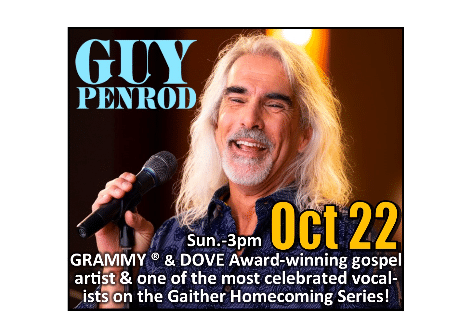 GUY PENROD, Capitol Theatre Chambersburg
Sunday October 22nd, 2023 * 3:00 PM
GRAMMY ® and DOVE award-winning gospel artist and one of the most celebrated vocalists on the Gaither Homecoming Series, Guy Penrod takes the stage with his talented band!
Penrod's rasp-tinged country-style vocals and experience on stage over the years have given him the ability to provide a relaxed, meaningful, and inspiring performance.
Concessions will be available for purchase.