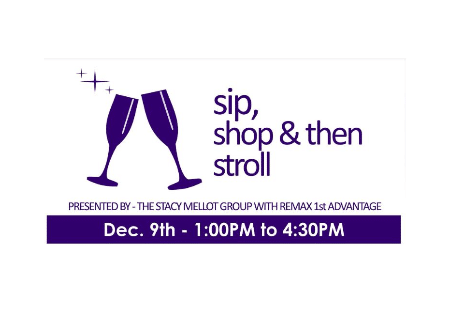 Holiday Sip, Shop & then Stroll | Downtown Chambersburg
Saturday December 9th, 2023 * 1:00 PM – 4:30 PM
Join us this Holiday season as we taste, sample and enjoy our Downtown Chambersburg with local and regional beer, cider, wine and distilled beverages and international food that Downtown Chambersburg has to offer!
Tickets are $45 for food and 21+ beverages!
Proceeds go towards downtown revitalization!
Your ticket gets you a passport to try 3-ounce samples at food places in our downtown and two 3-ounce 21+ beverage samples from local and regional beverage companies within our storefronts.
Either selected, 1:00 PM to 4:00 PM or 1:30 PM to 4:30 PM time frames.
On event day, check-in on the Courthouse Plaza and receive your passport.
Use the passport to visit the participating locations.
Save $10 if you order by November 10th, 6:00 PM with PROMO CODE: CBURGSIPSAVOR
Your ticket covers a sample at each location | Purchase Tickets, Here
Samples at each location will total at least 24oz of food and at least 30oz of 21+ beverages.
You are welcome to purchase a full entree at any of the locations.
Portions of your ticket goes to the participating food locations, helps pays for the 21+ beverages and downtown revitalization.
Claim your ticket today and enjoy the array of delicious food and local 21+ beverages in Downtown Chambersburg!
21+ Participants:
Cold Spring Hollow Distilling Co. |  GearHouse Brewing Co. | Screaming Bambino Wines | Barrel House | Rough Edges Brewing | Webb's Sports Bar and more to add.
Food Participants:
Avocado Cafe and more to add!