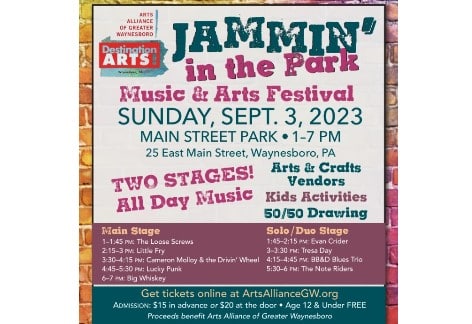 Jammin' In The Park, Main Street Park -Waynesboro
Sunday September 3rd, 2023 * 1:00 PM – 7:00 PM
Call all your Friends and let them know that JAMMIN' In The Park is coming back to Main Street Park.
This is an amazing event with great music, food, craft beer, arts & crafts, activities and much more.
It's for a good cause. Don't wait . . . get your Tickets Today!