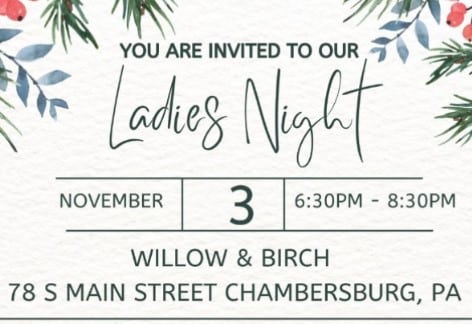 Ladies Night at Willow & Birch | Belle Jewelers & Summer Creek Catering, Chambersburg
Friday November 3rd 6:30 PM – 8:30 PM
Ladies Night is less than two weeks away.
Gather your girlfriends, sisters, and mothers for a night of fun and bonding.
This is the perfect opportunity to catch up, enjoy some quality time together, amazing food, treat yourself with some permanent jewelry and get a jump start on your holiday shopping.
We hope you can join us for a fun filled evening.
Use the link below to register.
Registration is free but this helps with the planning of food and drinks.