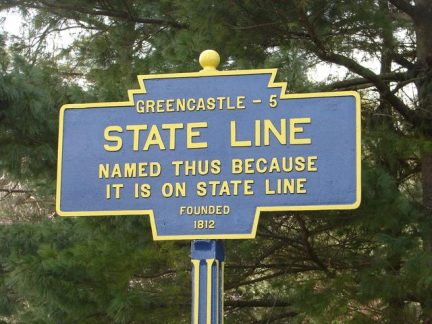 Monthly Meeting at The Middleburg/Mason-Dixon Line Historical Society
Thursday October 19th, 2023 * 7:00 PM
The Middleburg/Mason-Dixon Line Historical Society will meet at the State Line Ruritan Building, 15481 Park Drive, located off Route 11 at the State Line, PA Community Park.
Guest speaker is William (Bill) Stoler from State Line, PA.
Mr. Stoler is retired from Letterkenny Army Depot and has been a photographer and writer for racing publications since 2010.
He has a "love of history, racing, and photography."
The program will be "A Look Back At the 1955 Fairchild Sports Car Race."
October 1955 – 15,00 spectators gathered at Hagerstown Municipal Airport to witness the Fairchild National Sports Car Races with cars reaching speeds of 120 mph on the temporary 2.4 mile race course.
Sponsored by the Fairchild Employees Recreation Association, it attracted racing names from all over the country hoping to win the annual President's Cup.
The public is invited, free.