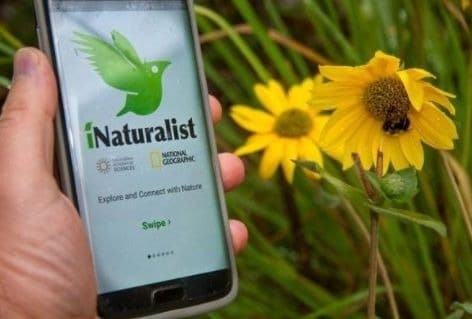 Naturalist Discovery Series
Renfrew Museum & Park
Nature ID on the Go with your Smartphone!
Saturday, Sept. 12, 9:00 AM–10:30 AM
Technology meets nature — Learn about the use of nature identification apps on the smartphone, including iNaturalist, Seek, and others.
From hikers to birders to beach-combers, everyone can be a naturalist, and record the wonders they find to share with others.
With step-by-step guidance, participants will learn how to make and record observations in nature and contribute to a database with over 48 million observations! Must have a smartphone connected to the internet.
Ages: 15+
Cost:
$12 for members of the Institute at Renfrew
$15 for non-members
Limit: 20
To Register: call the Institute at 717-762-0373 or email us at info@instituteatrenfrew.org
DOWNLOAD OUR WAIVER HERE, AND IF POSSIBLE, BRING A SIGNED COPY TO THE PROGRAM. ONLY ONE WAIVER PER PERSON/FAMILY IS NEEDED, EVEN IF ATTENDING MULTIPLE PROGRAMS