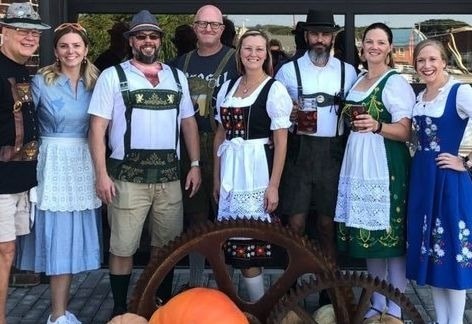 Oktoberfest at GearHouse!
Saturday, September 19, 2020
We will be releasing our Oktoberfest in cans starting at 11:00 AM.
One Blue Night will be performing out back by our hop yard from 12:00 PM – 3:00 PM and the kitchen will be set up to serve Brats outside along with our beer tent.
We will have a limited amount of tables so be sure to bring your own chairs to enjoy the music.
Special Tees will be on site making awesome GH Oktoberfest T-shirts all afternoon. Prost!