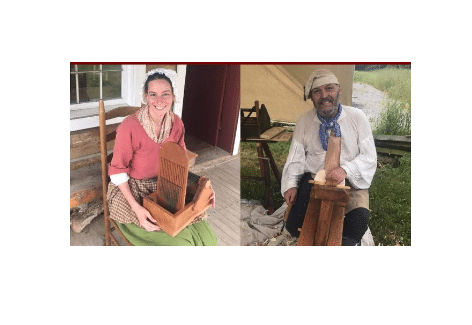 Saturday August Programs, Conococheague Institute
10:00 AM – 5:00 PM | FREE
August 19th: The Stone House History and Fikar's Finest
Join jay and Leigh Ann of Stone House History and Kat of Fikar's Finest at the cabin as they practice their historic trades & demonstrate daily life skills.
August 26th: Archaeology Discovery Day
Join staff to discover the field of archaeology.  Learn about out how artifacts go from the ground to the museum, and maybe even participate in the process or yourself.
12995 Bain Road, Mercersburg, Pennsylvania  17236