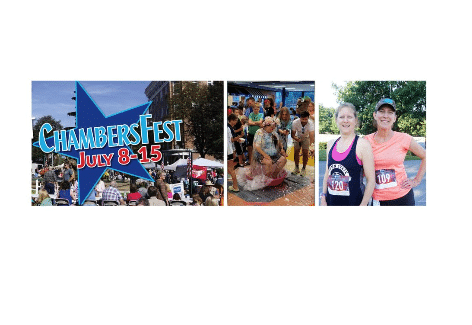 Saturday July 8th, 2023 thru Saturday July 15th, 2023
ChambersFest 2023 will be enjoyed by thousands in the Chambersburg community.
Events from July 8 to 15 will include Restaurant Week, Scoop-a-Palooza, Old Market Day, Burning of Chambersburg, Acapella & Unplugged, North Square Farmers Market, Tim & Susan Cook Race and more.
ChambersFest began as a tribute to the resilience of the people who rose up following the devastating burning by Confederates in 1864.
Join us for the greatest community celebration of the year!
CHAMBERSFEST 2023 SCHEDULE OF EVENTS | Please note: This schedule will be updated on a regular basis closer to the event to reflect the most current event information. Events may be added/changed.