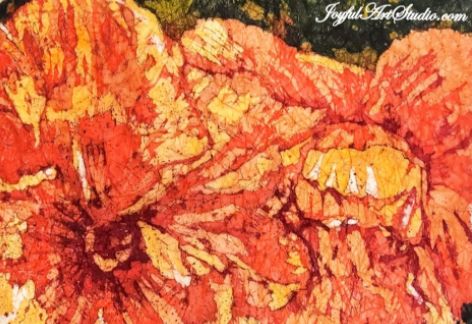 Friday March 19th & Friday March 26th * 6:00 PM – 9:00 PM
This is a class in the studio,  a MASK is required. Social distancing will be practiced.
Join Susan in painting this beautiful bright orange poppy! I am so thrilled to be offering this technique! The watercolor painting is done on rice paper, reserving color and value with hot wax as we progress through the painting. This project takes two evenings to complete, and you will be absolutely thrilled with your end product.
Susan will provide all the tools and supplies. Just come and have fun!