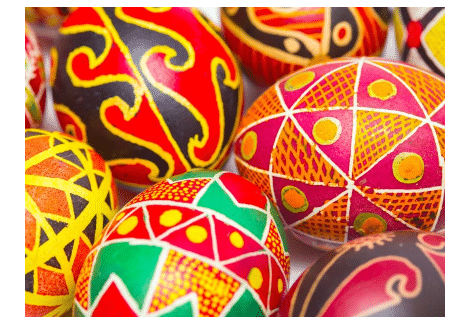 Introduction to Pysanky (Ukrainian Egg Painting) Chatty Chameleon
Thursday July 20th, 2023 * 6:30 PM – 8:30 PM
This class is an introduction to the beautiful art of Pysanky!
This art form is thousands of years old and originated in and around the area that today is the Ukraine.
In this class you will learn a brief history of this art form and create a unique egg that you will be able to take home and proudly display!
The class includes all instruction and materials.
You can register at www.chattychameleon.com and the tuition for the class is $50.00.