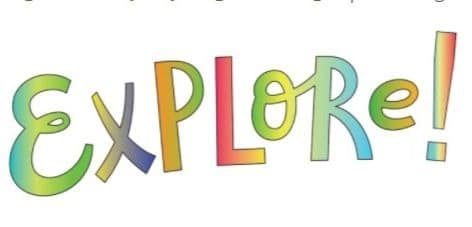 Outdoor Adventure Programs EXPLORE! The Institute
The Institute is offering a series of six new outdoor adventure programs Thursdays, June 22 and 29, and July 6, 13, 20, and 27, from 10:00 AM to 11:30 AM | Pine Hill Recreation Area in Waynesboro, Pa.
Designed for kids in grades K to 5, EXPLORE! 
Each session is a full 90 minutes of educational fun!
All program activities are outside, and each week features a different theme.
Taught by Institute educators, programs include educational activities related to the season and theme. 
Students may attend any or all sessions.
June 29
Fairy Houses

Kids will listen to an enchanting story book and then take a hike in the woods, collecting treasures from nature along the way—leaves, rocks, sticks, vines and more—to build a fairy house in the woods. Fairy houses can be created in any season and in any outdoor setting.
July 6
Fluttering Butterflies

Students learn about the life cycle of a butterfly, and enjoy listening to a story book on the subject. Kids will discover what makes Monarch butterflies unique—their life cycle, migration patterns and food. A fun "butterfly parade" invites kids to dress up in their favorite butterfly-themed clothing, and a guided craft helps each child make their own flower-crown for the parade.
July 13
Trees Are Terrific!

Students will embark on an adventure hike through the woods on Fox Crossing Trail and learn to identify several trees that are common at Pine Hill Park. Each student will create their own booklet with drawings and words describing what they like best about trees and forests. Activities also include painting leaf art, listening to a famous poem about trees, and playing forest-themed games.
July 20
What's the Buzz?

Students go on a scavenger hunt to learn about the life of a honey bee, including the elusive Queen Bee. In a make-and-take craft, they create a 'Bee a Kind Human' card. Activities include a 'Proboscis Relay'—kids become a worker or forager bee to make honey for the hive. Kids take home a packet of pollinator-friendly seed mix.
July 27
World of Turtles

Kids learn all about turtles, including what they eat, where they live, why they have a shell, and what it means to be a cold-blooded reptile. With a focus on turtles native to Pennsylvania, kids will try to answer the question, "Why did the turtle cross the road?" They will explore the world from a "turtle's eye view," make their own turtle for a turtle race, and enjoy a poem about turtles.
Pre-registration and payment in advance are required | Fee: Single Session – $8 member, $10 general public |
Attendance is limited.