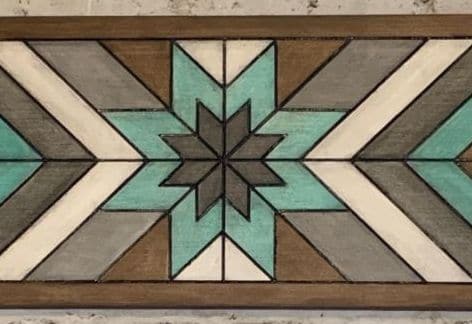 Paint/Stain a Wooden Barn Quilt Block
Park Avenue Vintage – Mercersburg
Friday, November 20th * 6:00 PM – 8:00 PM
At this workshop, you will paint or stain a cabinet-grade wooden barn quilt block to give your home a little homespun feel!
Barn Quilts are fun to paint with so many options in designs!
Price is only $45 and includes the unfinished 30″ x 12″ block, stains, paints and waxes to complete your project. Seats are very limited so you must sign up in the next couple of days!