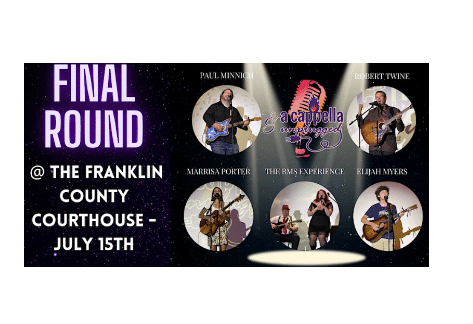 The Final Round of the A Cappella & Unplugged Competition, Downtown Chambersburg
Saturday July 15th, 2023 * 7:00 PM
Join the Franklin County Visitors Bureau in downtown Chambersburg at the Franklin County Courthouse Plaza.
This FREE event is the Final Round of the A Cappella & Unplugged Competition.
The 5 finalists will compete for a chance to win the grand prize of $500 and the opportunity to perform an additional song on the courthouse steps!