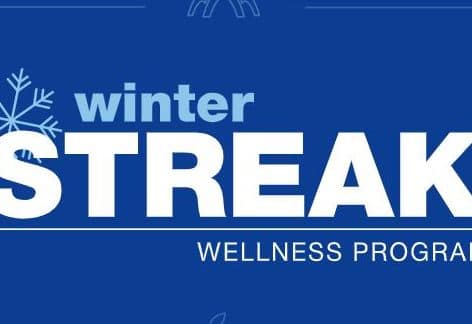 Winter Streak Wellness Program "Start" – Virtual
We invite you and your family to embrace winter, keep moving and stay healthy! 
*Start
*Trekking
*Relax
*Eat Healthy
*Activity
*Keep it Going
Keep up a "streak" of physical and mental well-being activities through the next few months. 
This program is free and open to the community and kicks off on January 4th for 12 weeks. 
Workshop #1 Start (Nickie Fickel, Community Health Coordinator) – Wednesday January 6th, 2021
Register for Evening Workshop * 5:30 PM – 6:00 PM
Access resources, register for prizes, and learn about upcoming workshops at
www.winterstreak.org