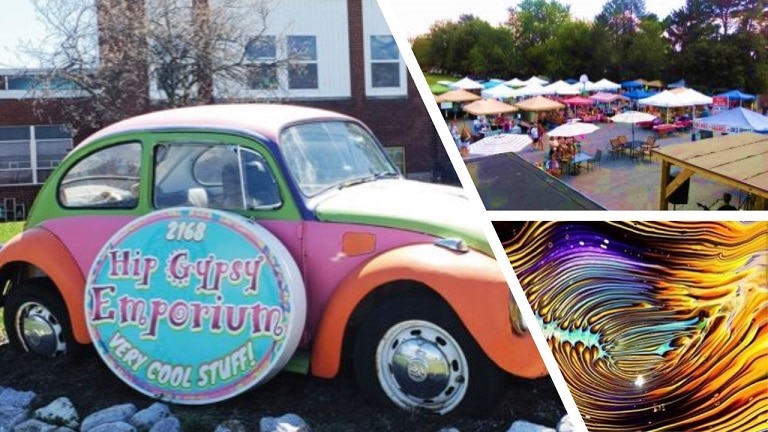 Fall DuffieldFest is set for Saturday, September 26, 2020 from 10 AM to 5 PM. There will food, crafts, artisans, and upcyclers. The event is rain or shine.
Catch the high energy of JESTER, who will take the Hip Gypsy Stage from 1-4 PM, playing current and classic rock. Dancing is always welcome!
DuffieldFest and Hip Gypsy Emporium are in the former Duffield School, located amid the beautiful farmland along the base of South Mountain, 2168 Mont Alto Road.
The 1930s, brick school served tens of thousands of elementary students from the 1930s until 2008. Step back to another time—a classroom with a black board. Then, enjoy shopping the treasures of Hip Gypsy and visiting artists and crafters outdoors.
Hip Gypsy is still accepting.vendors. Download an application for more information.